Feeling Glamorous
Nov 13, 2021
Dear Gale,
My favourite newsletterist is
Rachel Tashjian
. Her newsletter is just plain text and beautiful. She's also so glam and beautiful and amazing. I am a fan.
Anyways, I haven't touched this newsletter in a while, and I thought, "You know what? We're just going to keep this simple (a la rachel)"
So, I can't promise what this newsletter will be next time I send it, but right now, this newsletter is for being simple and glamorous at the same time.
Lately I have been pondering a lot about focus, and how as my 25th year approaches, I want to feel ready... like I have set myself up for good things as much as I can.
So, during my 24th, I will be paying more attention to my own needs... in a glamorous fashion.
I'm going to be making a lot of to-do lists and just checking things off one by one. I don't want to feel like I'm rushing, but the older I get the more urgent everything feels.
Anyways, this chapter we are going to focus on glamour.
Glamour is important to me, especially when I think about who I want to become in a decade—and about who I want to be right now.
Glamour to some might sound egotistical and irritable, but to me, it is the act of believing that you are deserving of a luxurious life, and feeling present in how the things around us are beautiful and extravagant.
While most glamour is perceived in places of wealth, I also believe that glamour can be found anywhere you imagine it. Glamour is fantasy.
---
TOP 5 GLAMOROUS THINGS
1. SAYING THINGS IN A MATTER OF FACT WAY
Glamorous people mean what they say and say what they mean. They don't say "in my opinion" or "to me" or anything remotely self-degrading such as.
I like that. As you can see, I'm practising that in this list. I also like how this aspect of being glamorous is occasionally ironic, made obvious by the dramatization of a statement.
It's very
Legally Blonde
and it's unabashedly feminine. In a patriarchy, indulging in glamour feels like a much needed vacation.
2. TAKING ACTION ON IDEAS
It's glamorous to have an idea and just go for it. There are many ideas that take a confident person to go forth into production.
Most CEOs I know are absolutely glam and extravagant, they need to be a little bit out of their minds to keep their ambitions afloat.
And this point starts before the action, the glamorous have extravagant ideas that are not meant to merely be dreams. This is a skill you can work on, and often intuitive.
3. SEEING THE POTENTIAL IN EVERY PERSON
Truly glamorous people look at everyone as if they are a
fine dress they are refining
(yes, yohji is glam).
I aspire to be like every person that I have looked up to who has seen me, younger or less skilled than them, yet actually taken time to be a friend to me.
As human beings, our perception of our own and other people's status always has a place in our minds. In work, in life... It's a complicated thing.
When people can look at each other, recognize the perceived statuses between them, but make a friendship happen based on personal compatibility, that's truly inspiring.
Glamorous people see people for who they are, not as who they are generally thought to be.
4. TAKING CARE OF YOURSELF
Being glamorous means being egocentric for the greater good.
I wash my face and brush my teeth each night because I am a divine feminine being who requires the best she can afford during her short time on this planet.
Paying for a facial, massage, therapy, clothes, a gym membership, a gua sha stone, and so on is all perfectly worth-while. Because you are a miracle walking on this earth, so treat yourself accordingly!
Today, I will be taking a bath and shaving my facial peach fuzz, because I am glamorous.
Self care also involves going out alone, and allowing yourself to have many different facets.
me being glam in greenwich village, nyc, having a fancy pink beverage, listening in on a conversation between like 7 old men about opioids.
5. FASHION
You just can't talk about glamour without talking about fashion.
When I was growing up in Winnipeg, MB, over the extremely cold months, I remember people saying "it's not a fashion show..." before we head outside in our layers on layers.
Now, and even then, I beg to differ. Don't rain on my glamour parade please! And again, you can find glam in many things, expensive or free. For example, a homemade scarf or mittens is extremely glam.
I expressed my glamour those days with a knitted cow hat (whatever those knitted hats that were so popular with kids in the 2000s/10s were), and worker gloves that I had all my friends sign like a cast. It's about self expression, which is knitted into the fabric of self care.
Now, I go to luxury designer fashion stores and try things on. For eg. I walked into the rick owens store in new york just a few weeks ago, and it is just another world in there... on the surface I was terrified of the people and atmosphere, but if you allow yourself to be a part of it, it is a very comforting and magical experience. I tried on a few things, and the representatives were so kind.
Allow yourself to be glamorous! That was the first hurdle for me.. just allowing myself to be a part of it all.. and of course these designer fashion outlets are a great place to start.
Now my fashion is ever-evolving. My
favourite items in my closet
are my rag and bone jeans, and my united colors of benetton knit turtleneck. It' all very liberating.
Glamour is all about freedom and femininity and I love it. Life is a fashion show, and I am ready!
And don't feel left out if you prefer the masculine! Glamour is there for anyone when they need it.
It's the ice-cream you have after a breakup, and the nap you have mid-day.
---
Let me know what else you think could be on this list. x
When I am feeling glam, this is who I see in the mirror: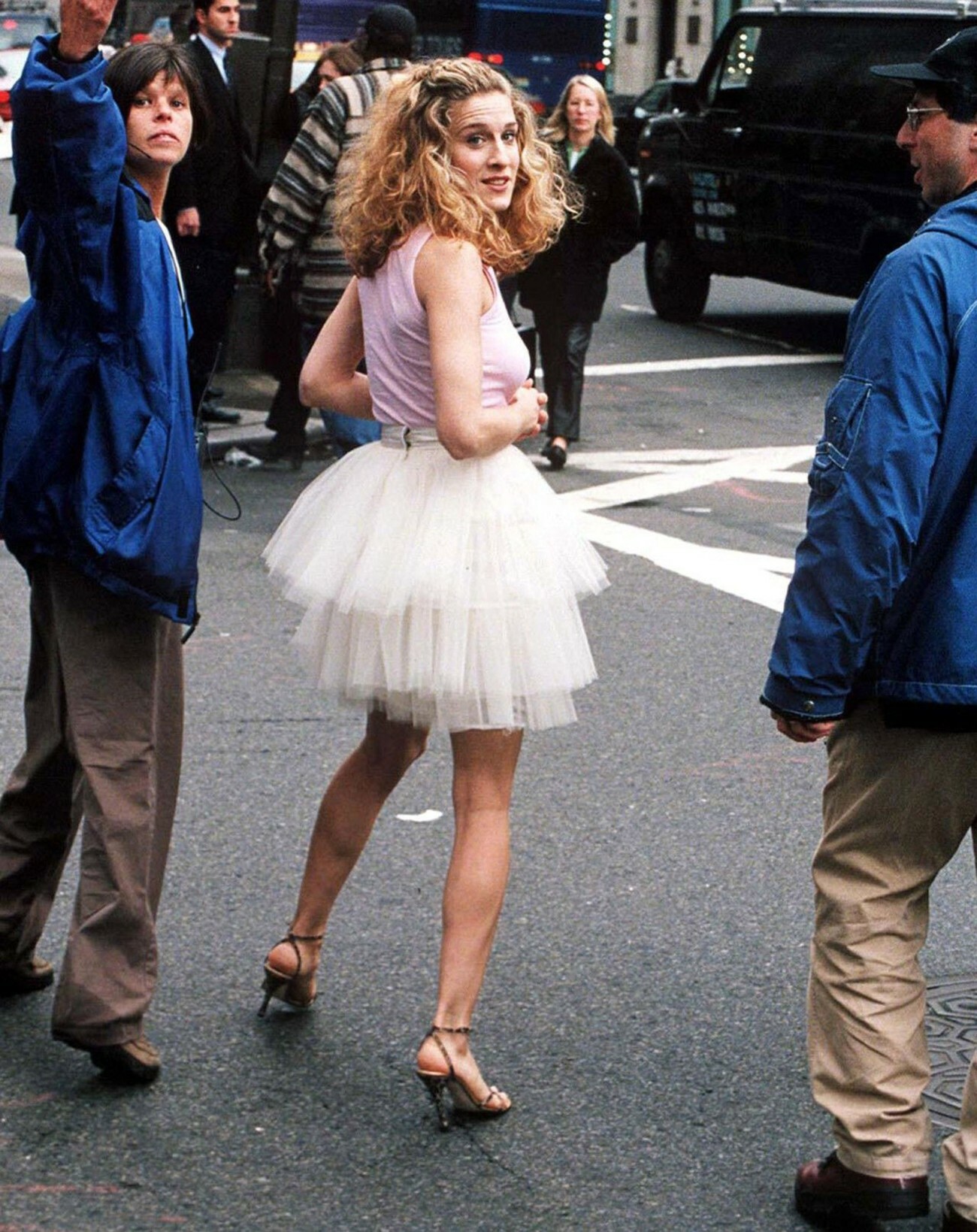 Until next time,
Tiana